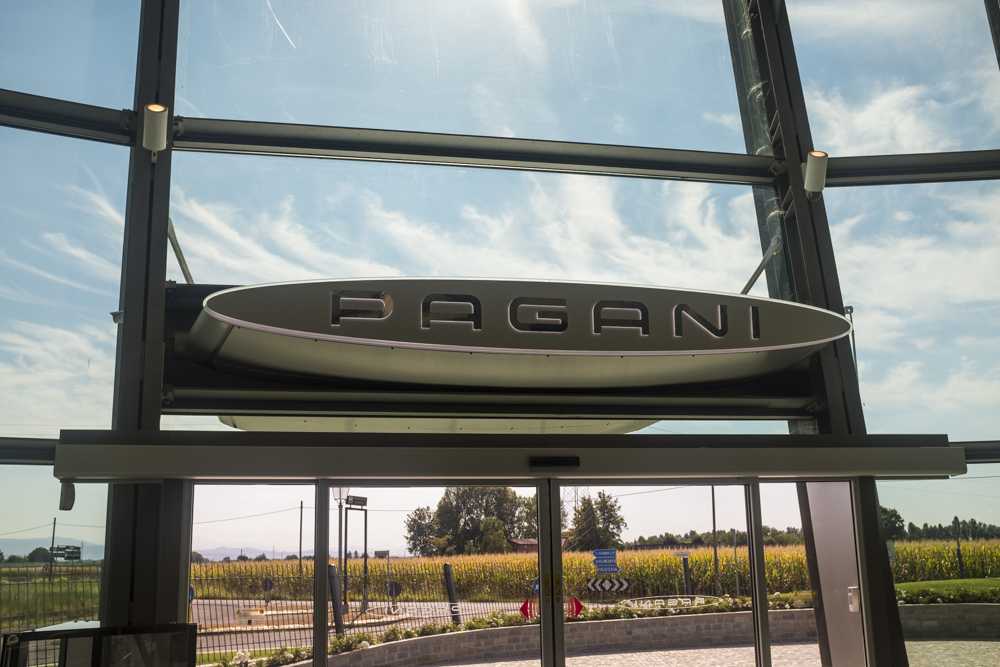 MUSEUM AND FACTORY TOURS
MUSEUM AND GUIDED TOURS
OPENING HOURS
Monday to Friday 9.30 AM – 5.00 PM;
Saturday (museum only)9,30 AM – 12.30 PM
MUSEUM ENTRANCE TICKETS
Prices updated to 2020
ADULT ………………………………………. €18,00
REDUCED (under 18 and groups) ……. €15,00
UNDER 12 ………………………………….. FREE
We inform all our guests that from August 06th 2021, every European Community citizen must show an EU digital COVID certificate (Green Pass) or an equivalent certificate issued by the health authorities of Canada, Japan, Israel, the United Kingdom and the United States, at the entrance of Pagani Factory e Museum together with an ID or Passport.
Further and detailed information and updates on:
https://infocovid.viaggiaresicuri.it/index_en.html
This provision does not apply to children under the age of 12
Audio-guides are available at the reception, included in the price.
Download COVID-19 safety measures that must be followed during the visit, over here:
TOURS OPTIONS
GUIDED TOUR: MUSEUM+FACTORY
ADULT ……………………………………… €55,00
GROUPS (min. 15 people) …………….. €48,00
UNDER 18 …………………………………. €25,00
UNDER 12 …………………………………. FREE
PLEASE NOTE that for safety reasons children under 3 will not be allowed into the factory and we warmly discourage pregnant women to take the factory tour.
GUIDED TOUR: MUSEUM ONLY
ADULT ………………………………………. €23,00
REDUCED (under 18 and groups) ……. €20,00
UNDER 12 ………………………………….. FREE
PAYMENT: payment by credit card or cash upon arrival; for 6 participants or more payment due in advance.
Modenatur is the official booking centre for Pagani tours.
For information
mail: paganitour@modenatur.it
phone: +39 059220022