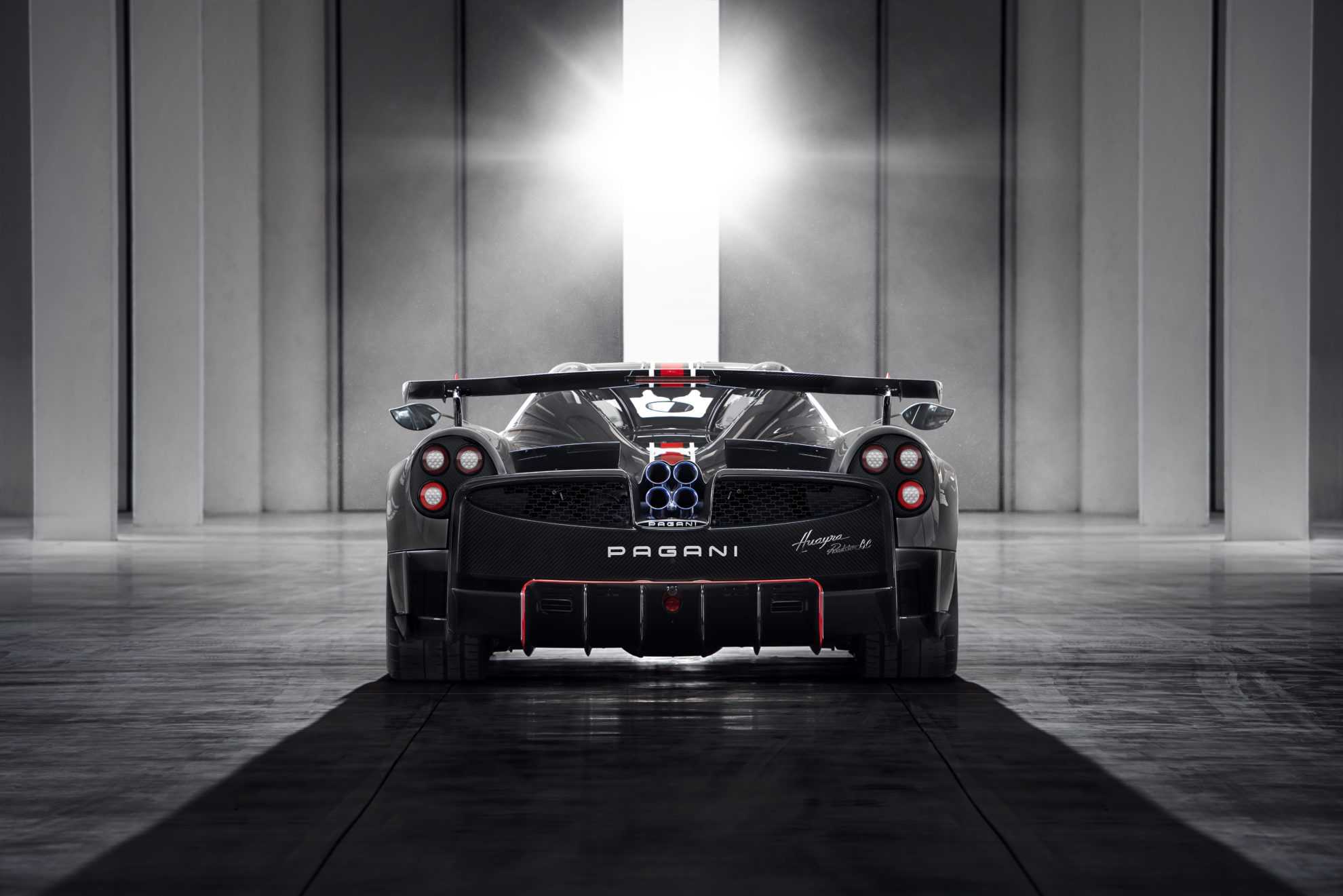 "Inspired, at the highest level, by beauty
and scientific research.
In its every form."

Horacio Pagani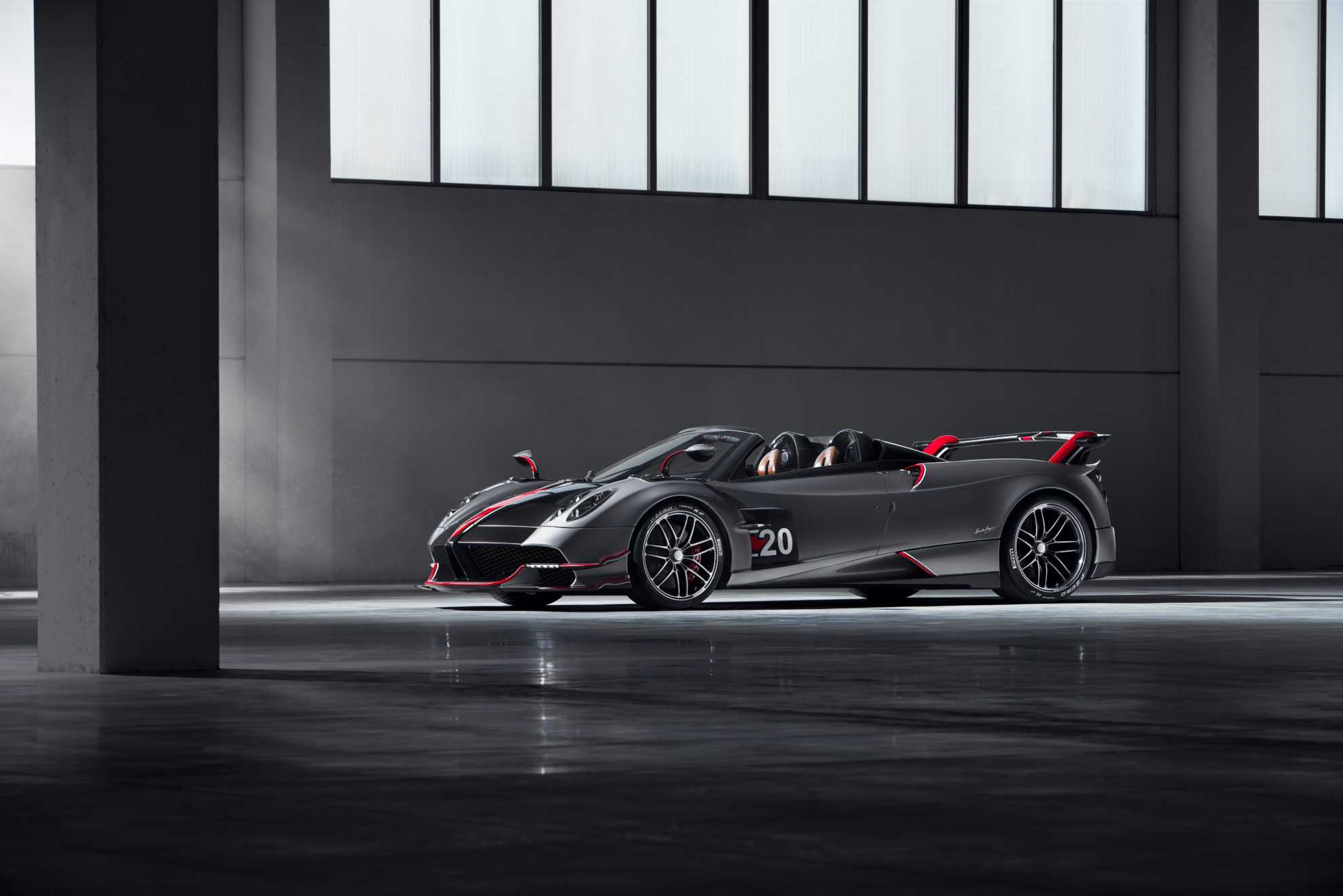 HUAYRA ROADSTER BC
A spontaneous, unstoppable emotion. A burning desire that led the Client to dream of a new work of art: another Pagani creation. This is how, in 2017, the idea of the Huayra Roadster BC came to life. From a curious set of circumstances, a demanding research project was launched with a meticulous, almost obsessive focus on details and design in order to create a highly distinctive, street-legal Pagani hypercar that would combine the unparalleled sensations of driving a roadster with the most advanced technology available today.
READ MORE
Every effort made by the Pagani team, whose designers, engineers and master craftsmen work continuously to achieve the most extreme levels of scientific research and uniqueness, was focused on the pursuit of an ideal: to exceed the customer's expectations and repay his absolute faith. This trial of unprecedented dedication was finally completed under the guidance and discipline of the ultimate polymath, Horacio Pagani.
Each and every component of this hypercar is the result of scrupulous analysis and Team Pagani's critical approach that is specifically designed to constantly question every outcome and achievement. As the only way to guarantee true perfection is to never fall too much in love with the successes attained, but rather being able to observe them with a critical eye.
All this effort was translated into innovation, invention and exploration of unexplored paths in order to break new ground, never follow car trends and always seek to build truly timeless creations. This is the essence of the Roadster BC. Extreme, exuberant and shaped by hand in line with the fundamental concepts of Leonardo da Vinci's Art and Science, the cornerstones of Pagani Automobili's creative philosophy.
A road machine created with the latest technologies derived by Pagani Automobili's track experience and in accordance with the key concepts of its DNA. In other words, an intuitive and easy-to-drive vehicle you can master after just a few miles and in which you can enjoy a full opentop experience without affecting the performance.
From the aerodynamics to its exterior and interior design, and right down to its tiniest part, Roadster BC's chemistry and combination of advanced composite materials are unprecedented. Also, the elements that escape the eye of the expert have been optimized to offer genuine emotions and reach new horizons on multiple fronts. Like in a sophisticated watch, every single component of the Roadster BC is a concentration of Pagani Automobili's ultimate design, technology and engineering expertise encapsulated in just 1,250 kg (2,756 lbs).
Can one focus on extreme performance without compromising satisfying, smooth driveability? Can lightness and safety be fused with design and elegance? The solutions lie in the agile and expert hands of those who believe that perfection and uniqueness can only be reached through painstaking care, manual skill and craftsmanship.
Pagani Automobili aspires for perfection, creating the greatest hand-built cars with a true hymn to the Renaissance.
Specifications
Chassis
Engine
Power
Torque
Transmission
Gearbox
Brakes
Wheels
Tyres
Suspensions
Dry weight
Discover the power, the speed, the acceleration and all the technical specifications that make this car a work of engineering signed Pagani Automobili.More details
Pagani Carbo-Titanium HP62 G2 and Carbo-Triax HP62 monocoque with front and rear tubular steel subframes
Pagani V12 60° 36 valves 5980 cc twin turbochargers, developed bespokely for Pagani by Mercedes AMG
590 kW at 5900 RPM
1050 Nm from 2000 to 5600 RPM
Rear-wheel drive
Xtrac 7 speed transversal AMT with electro-mechanical differential
Brembo 4 ventilated CCM discs brake unit:
Front 398x36 mm with 6 pistons monolithic caliper
Rear 380x34 mm with 4 pistons monolithic caliper
APP forged monolithic aluminum alloy:
Front 20 inch
Rear 21 inch
Pirelli P Zero Trofeo R:
Front 265/30 R20
Rear 355/25 R21
Forged aluminium alloy independent double wishbone with helical springs and electronic controlled shock absorbers
1,250 kg / 2,756 lbs
Back to previous screen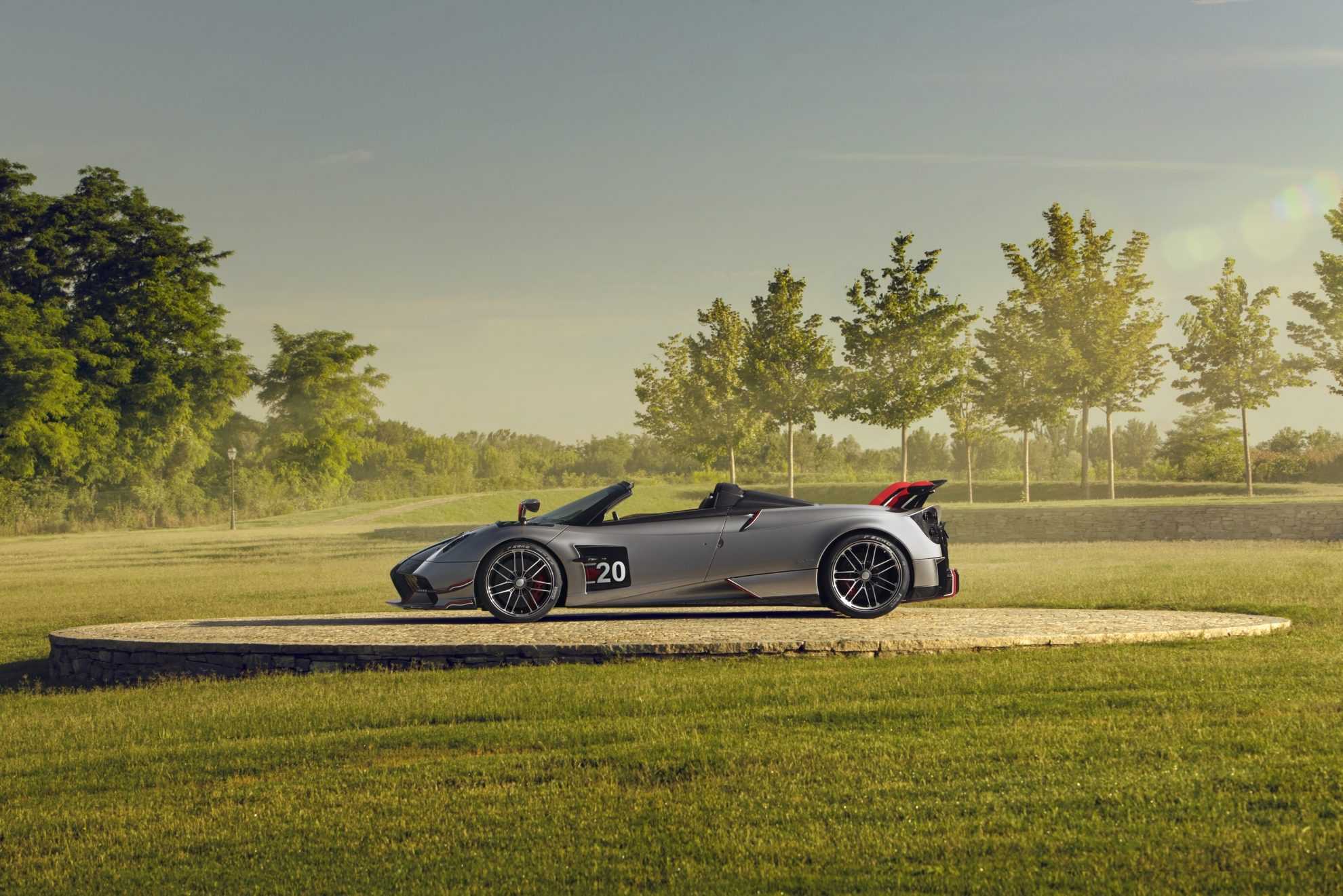 PARTNERS
Building an object as complex and full of state of the art solutions such as the Huayra not only takes brilliant minds, but real artists. We are proud to have technology leaders amongst our partners; redefining the limits, finding new solutions, processes and technologies. More than partners, I would say they are members of our family, sharing with Pagani Automobili the fundamental values, dreams and the passion.